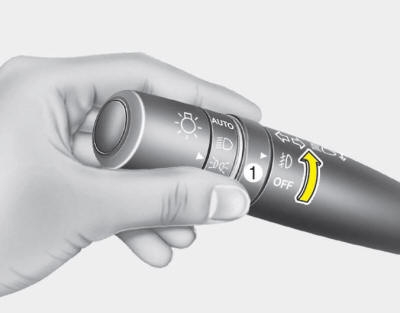 Fog lights are used to provide improved visibility and avoid accidents when visibility is poor due to fog, rain or snow etc.
The fog lights will turn on when :
1. The headlight is turned on.
2. The fog light switch is turned to the ON position.
To turn off the fog lights, turn the fog light switch (1) to the OFF position or turn off the head lights.
When in operation, the fog lights consume large amounts of vehicle electrical power. Only use the fog lights when visibility is poor.