The output speed sensor is a vital unit that measures the rate of rotation of the transaxle's turbine shaft and output shaft, and delivers the readings to the Transaxle Control Module(TCM). The sensor provides critical input data that's used in feedback control, damper clutch control, gear setting control, line pressure control, clutch activation pressure control, and sensor fault analysis.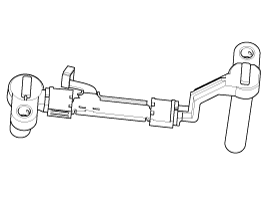 Inspection 1. Check signal waveform of Input & output speed sensor using the GDS. Specification: Refer to "Signal Wave Form" section. Removal 1. Remove the battery and the battery ...
Specifications ? Type: Hall effect sensor Operation condition [°C(°F)](-40~150) -40~302Air gap(mm)in.(0.8~1.25) 0.032~0.049Output voltageHigh1.18~1.68Low0.59~0.84 ...
See also:
Specifications
Tightening Torques ItemN.mkgf.mlb-ftDriver airbag (DAB)7.8 ~ 10.80.8 ~ 1.15.8 ~ 8.0Passenger airbag (PAB)3.9 ~ 5.90.4 ~ 0.62.9 ~ 4.3Curtain airbag (CAB)10.8 ~ 14.71.1 ~ 1.58.0 ~ 10.8Knee airbag ...
Daytime running light
Daytime Running Lights (DRL) can make it easier for others to see the front of your vehicle during the day. DRL can be helpful in many different driving conditions, and it is especially helpful afte ...
TPMS Receiver Schematic Diagrams
Circuit Diagram Connector pin number Pin NO.DiscriptionRemark1IGN2CAN_Low3-4Battery5CAN_High6Ground ...
Categories
Hyundai Azera Manuals
© 2011-2019 Copyright www.hgmanual.com